Friends! Today marks the kickoff of my "Fall Favorites" series. And, I have to be honest with you ... I am so excited. I have some awesome posts lined up. In fact, my friends stepped up in a major way and for the next couple weeks you'll be hearing from them. That's right, I'm taking a mini break. My last day at my current job is tomorrow and it's been a crazy, crazy year. One I'm pretty happy to be done with. So between now and my new job, I'm taking some time to decompress and relax. So, I hope you enjoy my guests! :)
Hi Guys! This is Linn from
The Home Project
, and I'm so excited to be here today with a guest post! Jenn really picked a fun subject - "What's one thing you're loving this fall". One thing? Oh my goodness. Fall is definitely one of my favorite seasons of the year. There is just something so great about the days getting colder and darker and that move inside from spending so much time outdoors. Isn't it wonderful to get back to baking and cooking in the kitchen, and get real about starting that craft project you have been putting off for too long? Not to mention getting cozy with a good new TV show, drinking pot after pot of tea, lighting candles and starting a good book. So since I can't pick just one thing, let's just look at a few highlights of fall in my mind.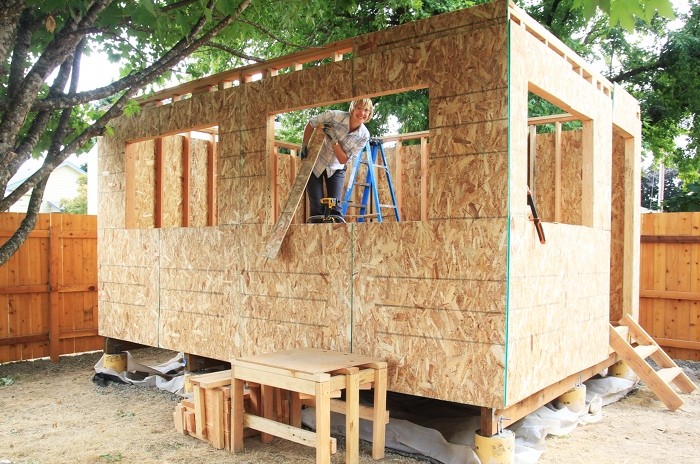 Since we're building a little house in the backyard, I can't wait for the structure itself to get done so we can get ready to do the finishing work inside, do painting, build some furniture and get started on sewing curtains and maybe make the house a dedicated quilt! Make the house fall ready and cozy!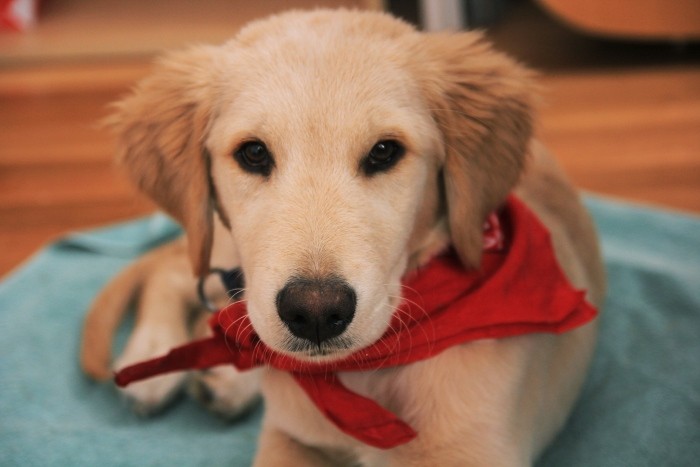 I also have a new handsome guy in my life, (have you guys met Darwin - the most adorable puppy in the world?) so I'm looking forward to taking him out on nice fall walks and get cold and wet, just to come back home and dry off and make some hot chocolate. Fall walks are the best, don't you think: especially if the air is crisp and the sun is out!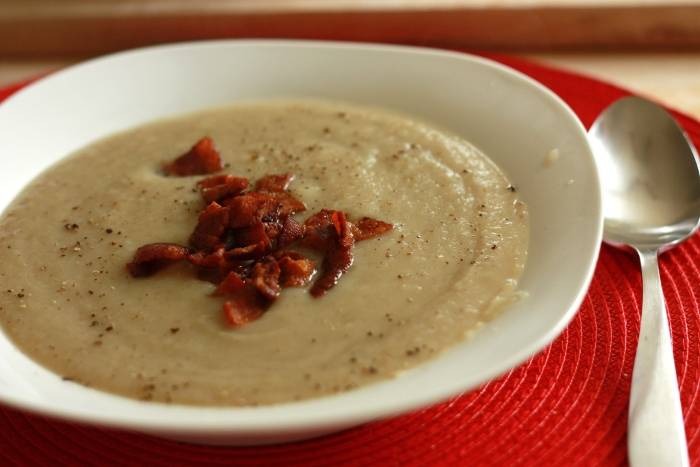 After getting cold and tired outside, I think it's definitely time for some good fall food. And what's better than a warming, delicious soup? Let's take advantage of some of the new produce at the farmer's market and make this wonderful
Jerusalem artichoke soup
. If you never had Jerusalem artichokes (sometimes called Sunchokes), then you're in for a real treat since they provide such an interesting flavor which is really nice when blended. And to go with the soup? How about this
Prosciutto, Asiago, Red Wine & Rye bread
.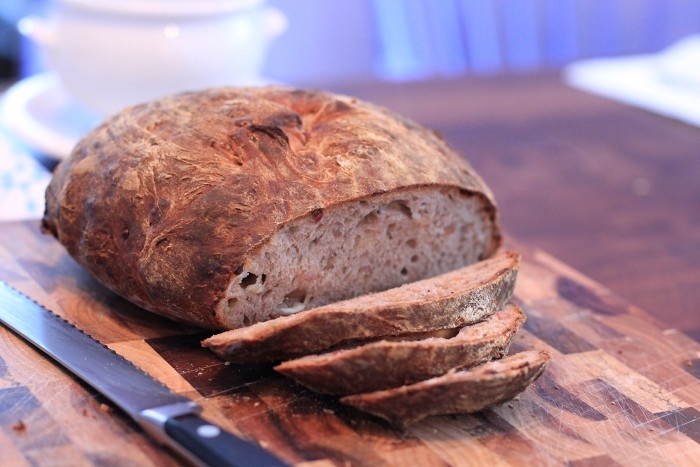 I know it sounds a bit weird and maybe a little elaborate, but trust me - that is one crazy good bread. This recipe is easy to adjust and make it work for your family depending on what you have on hand (no sourdough? no worries, just skip it, and increase the yeast amount a touch and also add just a bit more flour and water!). The combination of the dried meat, aged cheese, red wine and rye really is a winner and makes this bread a worthy companion to the Jerusalem artichoke soup!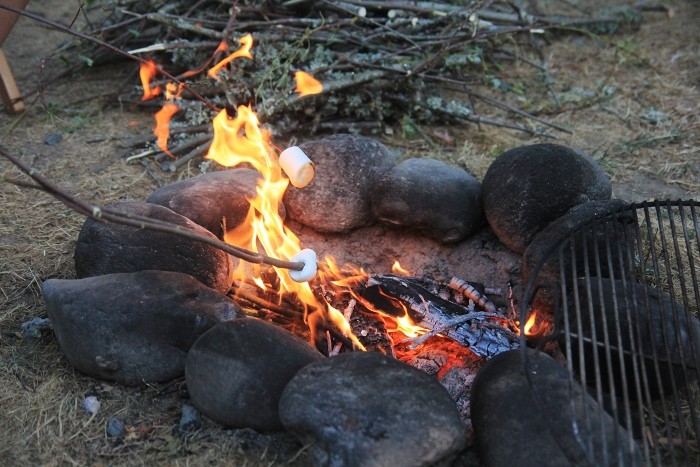 After dinner, if the weather isn't too bad, perhaps we can move outside, and make a fire? We have been making tons of fires this summer and would love to continue making them into the fall. Let's make a nice simple dessert after all that cooking and baking - bananas with chocolate in foil is a foolproof one, or why not roasted marshamallows. And let's go a bit crazy with the blankets too - perhaps one of these nice woolen ones from
LL Bean
, or maybe you have some nice quilts to bring out?
Once the fire has burned out, I think we better move inside. Let's make that pot of tea and watch a good movie. Perhaps it started raining outside at this point? Now that would be ideal! Let's watch a classic feel-good-fall movie, you can never go wrong with one of those! For all you house-enthusiast out there: how about The Money Pit! For the romantic: Love Actually. For the dog lover: Marley and Me. Or are you looking for that perfect intellectual-university feel? Then go with IQ.
What a nice fall day we had! Crisp walk, cooking, baking, eating, fire, blankets and movie. Let's bring an awesome fall outfit into the picture (plaid wool skirt anyone?), a thermos of coffee for our walk, a nice rich red wine with dinner, and a sewing project in between it all, and I think we're all set. Happy Fall!
from Jenn: Linn, you just described my perfect fall day! I want it all -- including Darwin, who is just the cutest! Thank you for stopping by and sharing! Friends, you want to head over to Linn's blog and check out her house. BEAUTIFUL. And, so inspiring!